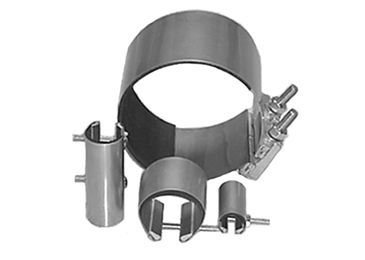 411 QuikClamp
The APAC 411 Quickclamp can be used on pipes with pinhole leaks, slight splits and on pipes with minimal longitudinal or circumferential breaks. It is suitable for water, steam and oil applications.
* Please make sure you select the correct Pipe O.D and Clamp Width.

Specifications:
Panel: Type 304 Stainless Steel.
Lugs: Ductile Iron
Temperature Range:  -20°F to +212°F