APAC 901 Drill Master Complete Set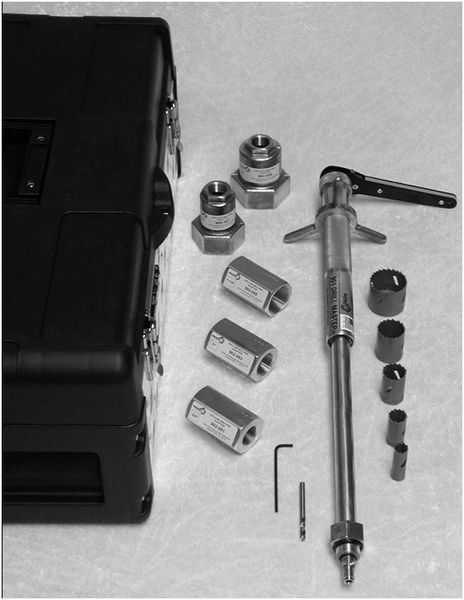 APAC 901 Drill Master Complete Set
*Please Select The Set You Want Above: IPS or CTS (Flare)

For Tapping (wet and dry) Cast Iron, Asbestos Cement, Steel, C-900, Ductile Iron, Copper and Plastic Mains.
Standard Tapping Range is ¾" to 2 ½".
Complete Set Includes: Drill machine, Ratchet wrench, Pilot drill, Allen wrench, Carrying Case, 3/4" to 2" IPS or CTS (Flare) Adapters and 3/4" to 2" Economy cutters.
Please note: Cutters are undersized 1/16" on 3/4" and 1/8" on 1" to 2".
Reference #: 900-901-CTS
                      900-901-IPS